Unleash the Power of Surveillance with HIKVISION DS-7608NI-Q2 8-ch 1U 4K NVR
2 min read
Unleash the Power of Surveillance with HIKVISION DS-7608NI-Q2 8-ch 1U 4K NVR
In the realm of security and surveillance, HIKVISION is renowned for its cutting-edge solutions that empower businesses worldwide. Partnering with HIKD, a trusted and esteemed distributor, HIKVISION presents the DS-7608NI-Q2 8-ch 1U 4K NVR, a game-changing addition to your security infrastructure. With its advanced features and exceptional performance, this NVR is set to redefine your surveillance capabilities. Let's delve into the remarkable features that make the HIKVISION DS-7608NI-Q2 the ultimate choice for your security needs.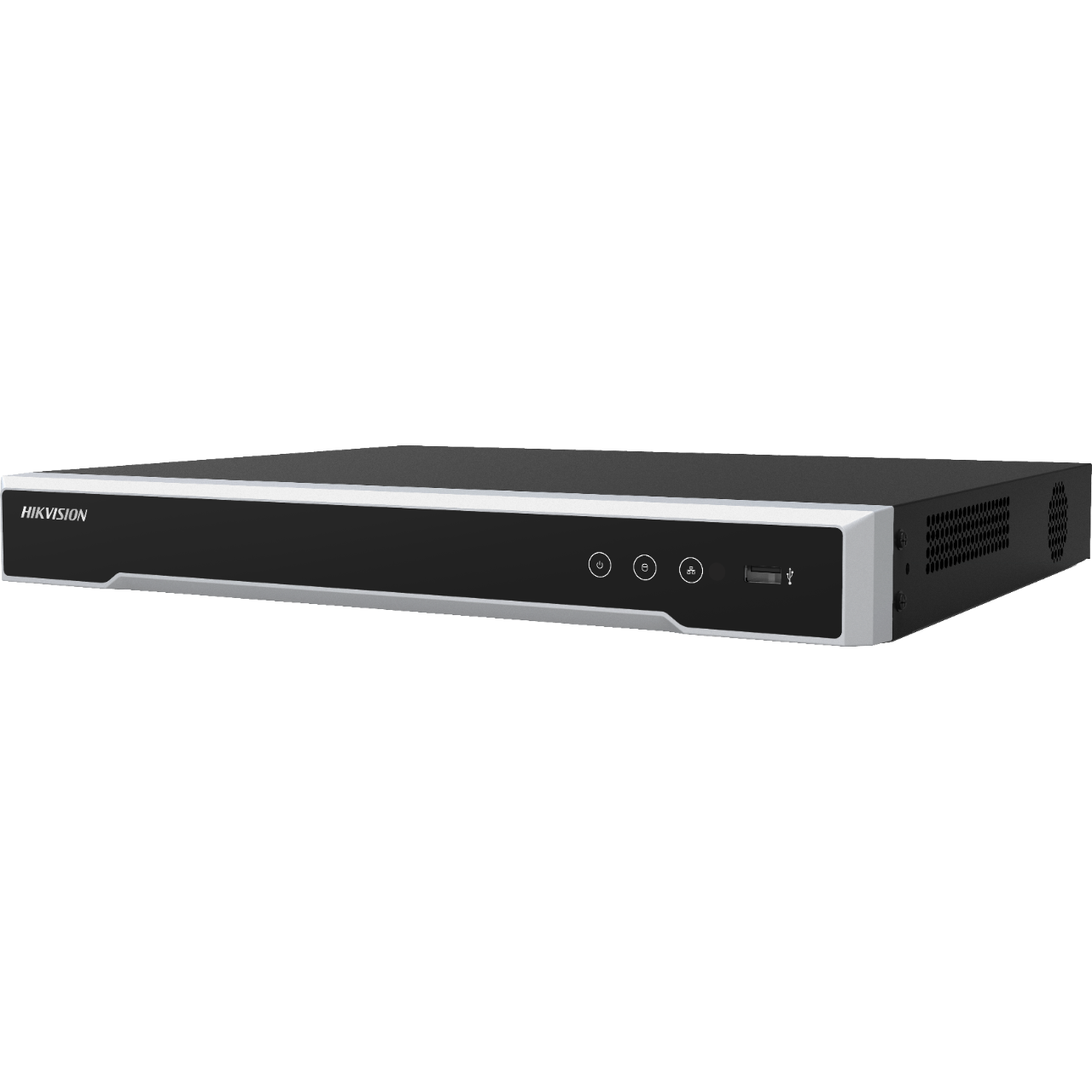 Seamless Integration and Compatibility: The DS-7608NI-Q2 NVR is designed to seamlessly integrate up to 8-ch IP camera inputs, offering unparalleled flexibility for your surveillance network. Whether you have a small business or a large enterprise, this HIKVISION NVR provides the scalability to meet your evolving security requirements. Partnering with HIKD, a prominent distributor of HIKVISION products, ensures access to innovative and compatible solutions tailored to your specific needs.
Advanced Video Compression: With support for H.265+/H.265/H.264+/H.264 video formats, the DS-7608NI-Q2 NVR ensures optimal video compression while maintaining exceptional image quality. This advanced compression technology allows you to store more footage, reduce bandwidth consumption, and optimize storage capacity, resulting in a highly efficient and cost-effective surveillance system.
Powerful Decoding Capacity: Equipped with up to 1-ch@8 MP/3-ch@4 MP/6-ch@1080p decoding capacity, the DS-7608NI-Q2 NVR offers seamless playback of high-resolution video streams. Whether you need to monitor critical areas or capture intricate details, this NVR provides superior clarity and precision, enabling you to make informed decisions based on crystal-clear visual evidence.
Reliable Incoming Bandwidth: With up to 80 Mbps incoming bandwidth, the DS-7608NI-Q2 NVR ensures a steady and reliable stream of video data from your IP cameras. This high bandwidth capacity guarantees real-time monitoring and recording, empowering you to capture every moment with utmost accuracy and reliability.
Conclusion: When it comes to safeguarding your business, the HIKVISION DS-7608NI-Q2 8-ch 1U 4K NVR, in collaboration with HIKD, delivers unmatched innovation and reliability. With its seamless integration, advanced video compression, powerful decoding capacity, and reliable incoming bandwidth, this NVR takes your surveillance capabilities to new heights. Trust HIKD, a trusted partner of HIKVISION, to provide you with comprehensive solutions that ensure optimal performance, uncompromising image quality, and peace of mind.
Unlock the full potential of your security infrastructure with the HIKVISION DS-7608NI-Q2 8-ch 1U 4K NVR. Visit HIKD's website at https://www.hikdistribution.com to explore their wide range of HIKVISION video surveillance products. For inquiries and sales-related matters, reach out to HIKD's professional team at sales@hikdistribution.com. Choose HIKD and HIKVISION to elevate your security to unprecedented levels.
About Author