Unleashing Next-Level Surveillance with HIKVISION DS-7608NXI-K2 8-Channel K Series AcuSense 4K NVR
2 min read
Unleashing Next-Level Surveillance with HIKVISION DS-7608NXI-K2 8-Channel K Series AcuSense 4K NVR
Introduction: Welcome to a new era of intelligent video surveillance with the HIKVISION DS-7608NXI-K2 8-Channel K Series AcuSense 4K NVR. Packed with advanced features and cutting-edge technology, this NVR is designed to enhance your security infrastructure. As a trusted partner of HIKVISION, HIKD proudly presents this state-of-the-art solution, solidifying our position as a key distributor in the industry.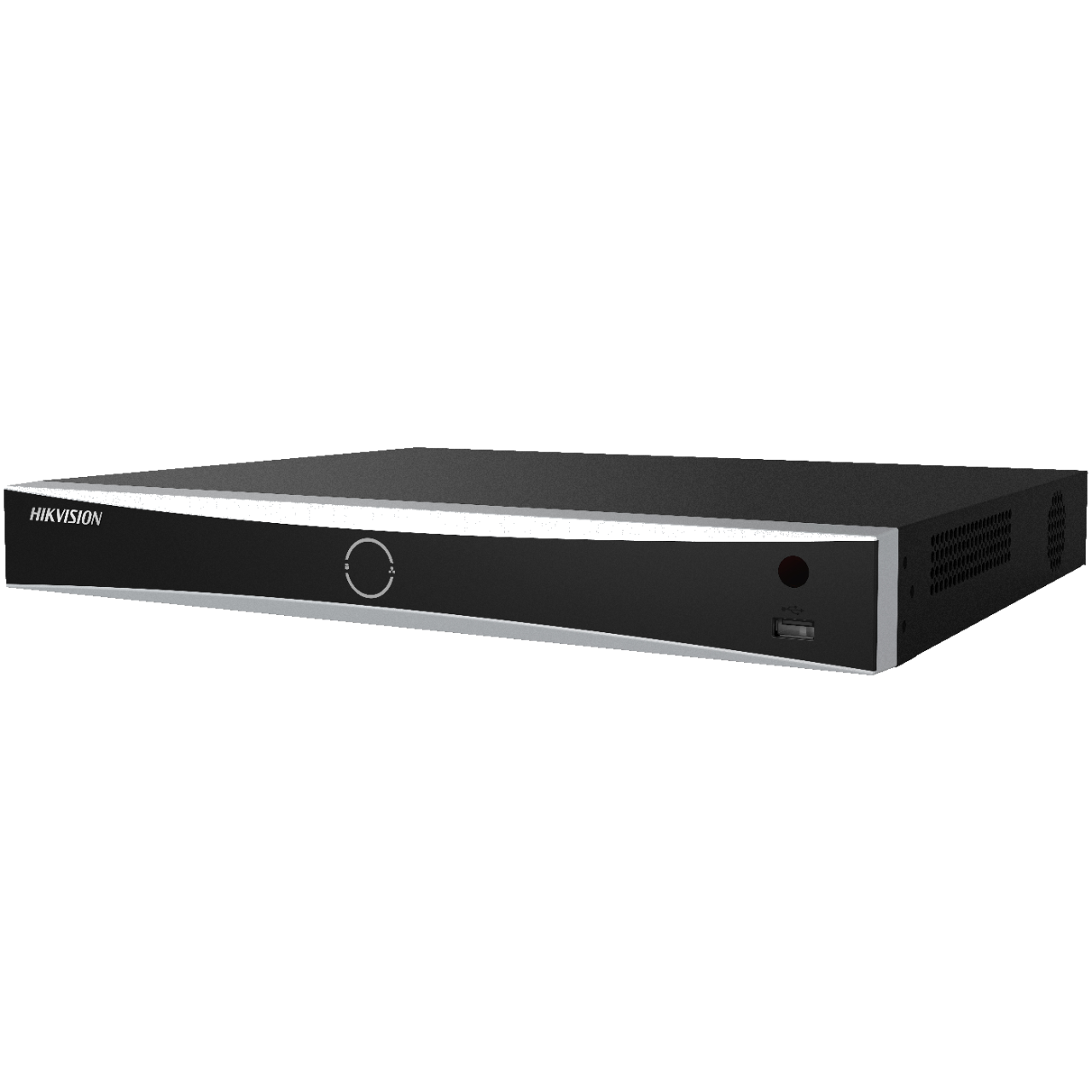 Intelligent Video Analysis: Experience unparalleled surveillance capabilities with the DS-7608NXI-K2 NVR. Harnessing the power of Hikvision AcuSense technology, this system minimizes manual effort and reduces security costs. Benefit from intelligent video analysis that enables precise detection and alerts, saving you time and ensuring proactive threat prevention.
Seamless Integration and Scalability: With support for up to 8 IP camera inputs and a decoding capacity of up to 12 channels at 1080p, the DS-7608NXI-K2 NVR offers seamless integration and scalability for your surveillance needs. Expand your system effortlessly, accommodating a growing network of cameras while maintaining exceptional video quality.
Advanced Video Compression: The DS-7608NXI-K2 NVR supports H.265+/H.265/H.264+/H.264 video formats, optimizing video compression without compromising image quality. This results in reduced bandwidth consumption and extended storage capacity, allowing you to capture and store more footage for longer durations.
Efficiency and Performance: With up to 80 Mbps incoming bandwidth, the DS-7608NXI-K2 NVR ensures smooth and uninterrupted video streaming, even in high-demand scenarios. Experience real-time monitoring and playback without any compromise in performance.
HIKD: Your Trusted Collaboration: As an esteemed partner of HIKVISION, HIKD plays a critical role in bringing you cutting-edge solutions like the HIKVISION DS-7608NXI-K2 NVR. Our collaboration ensures that you have access to HIKVISION's industry-leading technology and expertise. Count on HIKD as your trusted distributor, delivering reliable support and customized solutions to meet your unique surveillance requirements.
Conclusion: Elevate your security infrastructure to new heights with the HIKVISION DS-7608NXI-K2 8-Channel K Series AcuSense 4K NVR. Empowered by intelligent video analysis, seamless integration, and advanced video compression, this NVR delivers unparalleled surveillance capabilities. Trust in HIKD, your trusted partner and authorized distributor of HIKVISION, to provide you with exceptional products and services. Explore the full range of HIKVISION solutions and unlock the potential of cutting-edge security on our official website at https://www.hikdistribution.com. Embrace the future of surveillance with the DS-7608NXI-K2 NVR and HIKD by your side.
About Author